If you're seeking ways to make your Easter celebration more personalized, our Easter SVG collection is an ideal starting point. Whether you're a seasoned crafter or just starting out, our designs are tailored to work seamlessly with your Cricut or Silhouette machine, so you can create custom shirts, decorations, and more with ease. With a variety of designs to choose from, including adorable bunnies, colorful eggs and many more, you're sure to find something that fits your style and preferences.
What is Easter Day?
Easter Day is a Christian holiday that commemorates the resurrection of Jesus Christ from the dead, as described in the New Testament of the Bible. It is considered the most important Christian celebration and is observed on the first Sunday following the first full moon after the vernal equinox, which usually falls between March 22 and April 25. The holiday is typically celebrated with church services, family gatherings, and the exchange of Easter eggs, which represent new life and the empty tomb of Jesus.
What is an SVG File?
An SVG file, (which stands for scalable vector graphic), is a standard graphics file that is mainly used for rendering two-dimensional images.
One of the most important things to know about SVG files is that they generate clean graphics at any scale.
They're well optimized for SEO (which stands for Search Engine Optimization) and are smaller than other formats. They are capable of dynamic animations.
They are fantastic for so many applications, such as apparel, signs and cutting machines!
How to Open SVG Files?
There are many software choices for opening SVG files. However, we will focus on the options for cutting machines since they are the most commonly used.
Typically, SVG files are compressed within a zip folder and require extraction before they can be accessed.
Before importing the file into your preferred software program, you must first unzip the downloaded file by double-clicking the folder and selecting "extract all."
During the extraction process, you'll be prompted to choose a destination for your files. To avoid difficulty in retrieving them, you can create a dedicated folder on your desktop or computer labeled "SVG files."
It's crucial to keep track of the extraction location since you'll need to access the files again later.
Easter Svgs
We know that with so many delightful designs to choose from in our Easter collection, it can be overwhelming to decide which one to select for your project. That's why we have handpicked some of the best designs for you and gathered them in one place. You can easily browse through our curated selection to find the perfect design that matches your vision and fits your project requirements. Now, let's take a look at our top picks!
Hop into Easter with our first pick, Free Carrots For The Easter Bunny SVG! This adorable design is perfect for creating custom t-shirts, decorations, and more to celebrate the holiday with your loved ones.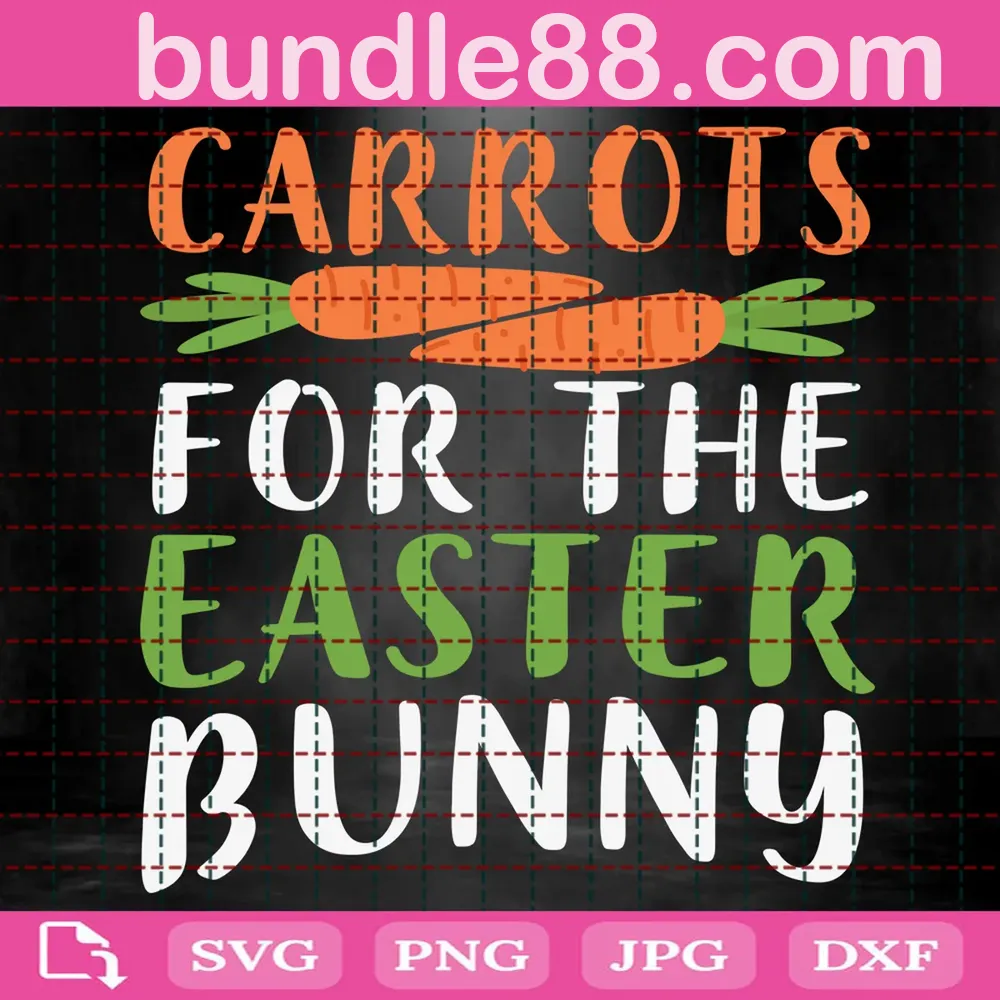 This charming design features two adorable bunny silhouettes split into two halves. What makes this design even more special is the flexibility it offers to personalize it to your liking. You can easily choose your own name and fill in the split, giving you the freedom to create a truly unique and personalized design that perfectly matches your needs.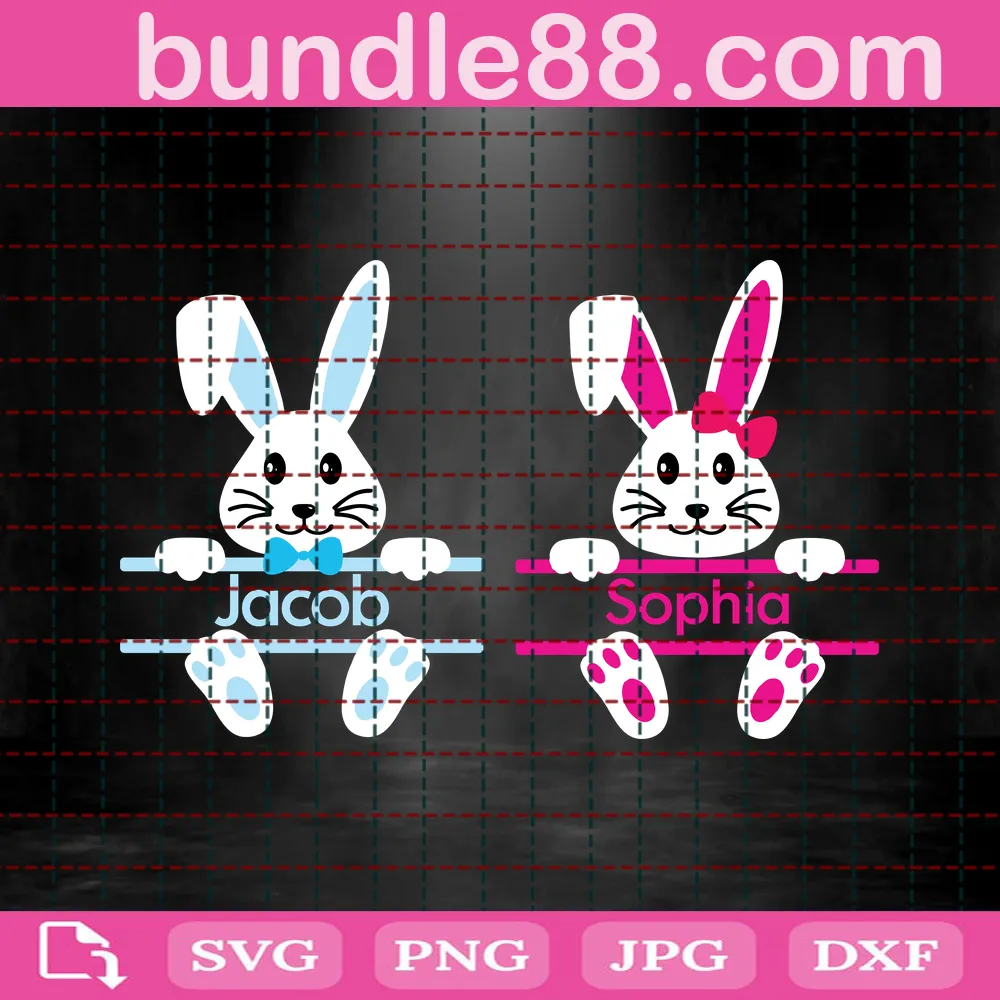 If you're searching for a charming design that combines the cuteness of bunnies with the magic of unicorns. This delightful design is perfect for Easter-themed projects, featuring a combination of bunny ears and a unicorn horn, along with intricate floral elements. Plus, with its SVG free file format, you can easily download and use it with your favorite cutting machines like Cricut or Silhouette to create custom shirts, decorations, and more that are sure to bring joy to everyone who sees them.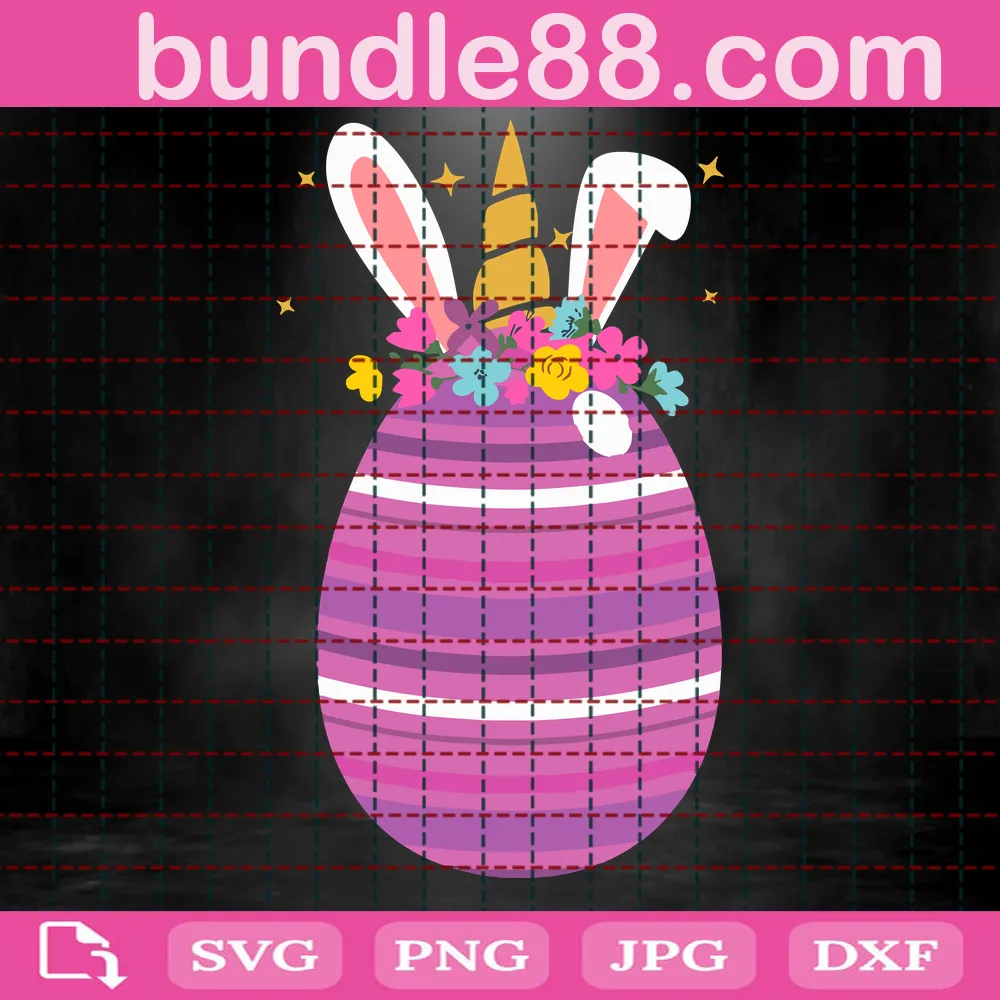 This file is the perfect addition to your Easter decorations or crafts. The colorful eggs can bring a festive touch to any project, whether you're making DIY wreaths, garlands, or other home decor. What's more, it's easy to work with and can be used with a variety of crafting tools, including popular cutting machines like Cricut or Silhouette. Whether you're looking to add some Easter flair to your home or create personalized gifts for your loved ones, Eight Easter Eggs Svg is an excellent choice
Make your Easter projects stand out with Happy Easter SVG clip art! With its four different file formats – SVG, PNG, EPS, and DXF – this design is versatile and perfect for various projects such as t-shirts, cards, and home decor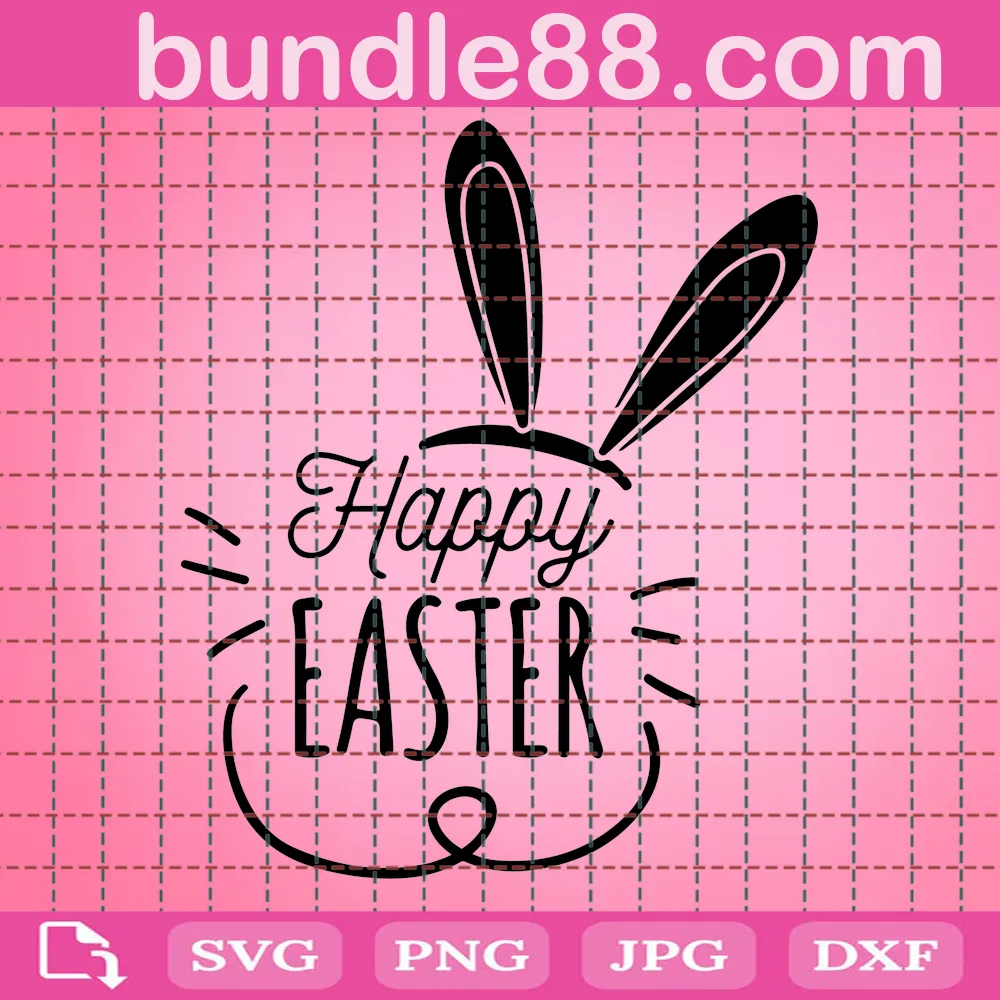 If you're looking for unique and creative Easter shirt ideas that you can make with your Cricut or other cutting machines, this Easter Shirt SVG is the perfect starting point.It is perfect for you to create one-of-a-kind shirts for your family and friends. With the flexibility of the SVG file format, you can easily customize the design to match your personal style and preferences. So, whether you're creating Easter shirts for a family gathering or just looking for a fun DIY project, this is definitely a must-have in your crafting collection.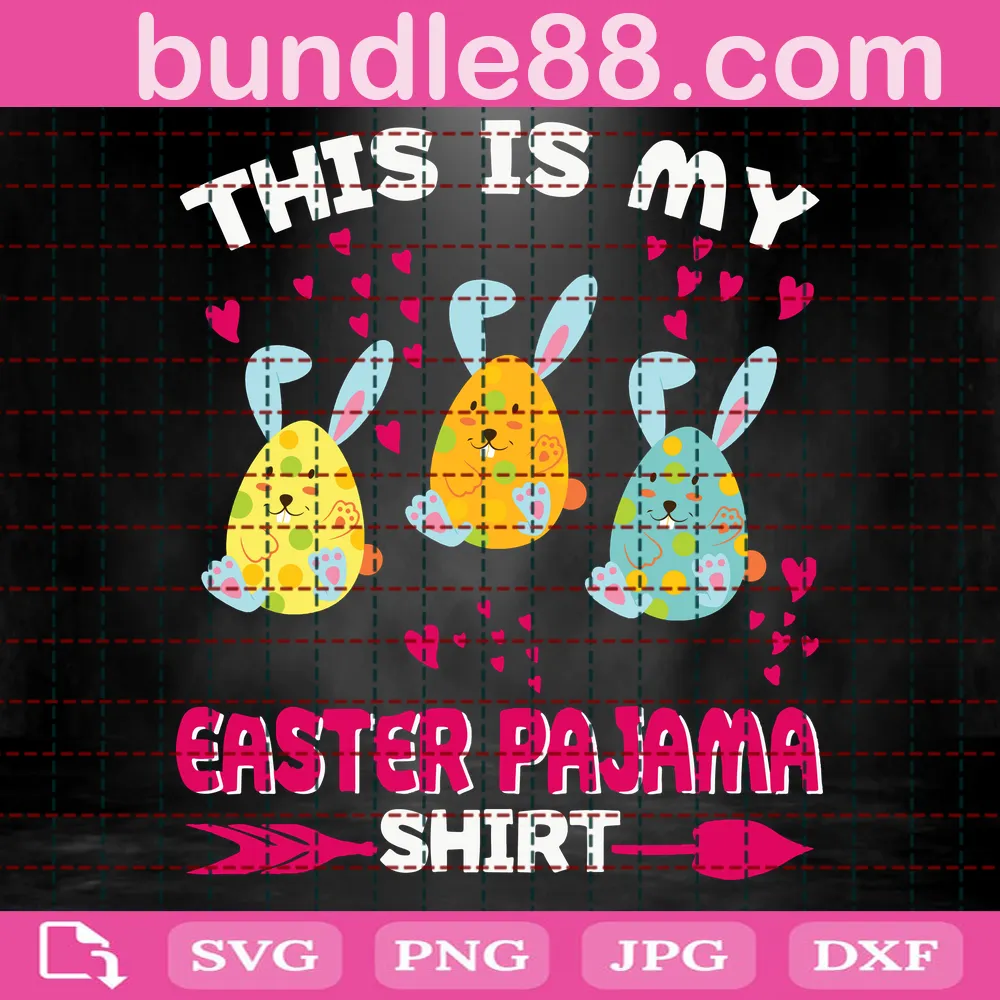 Bring a touch of gaming fun to your Easter decorations and crafts with the Among Us Easter SVG! This playful design features the iconic characters from the popular game. Regardless of whether you're an enthusiastic gamer or simply seeking to bring some excitement to your holiday projects, this SVG file is an ideal choice.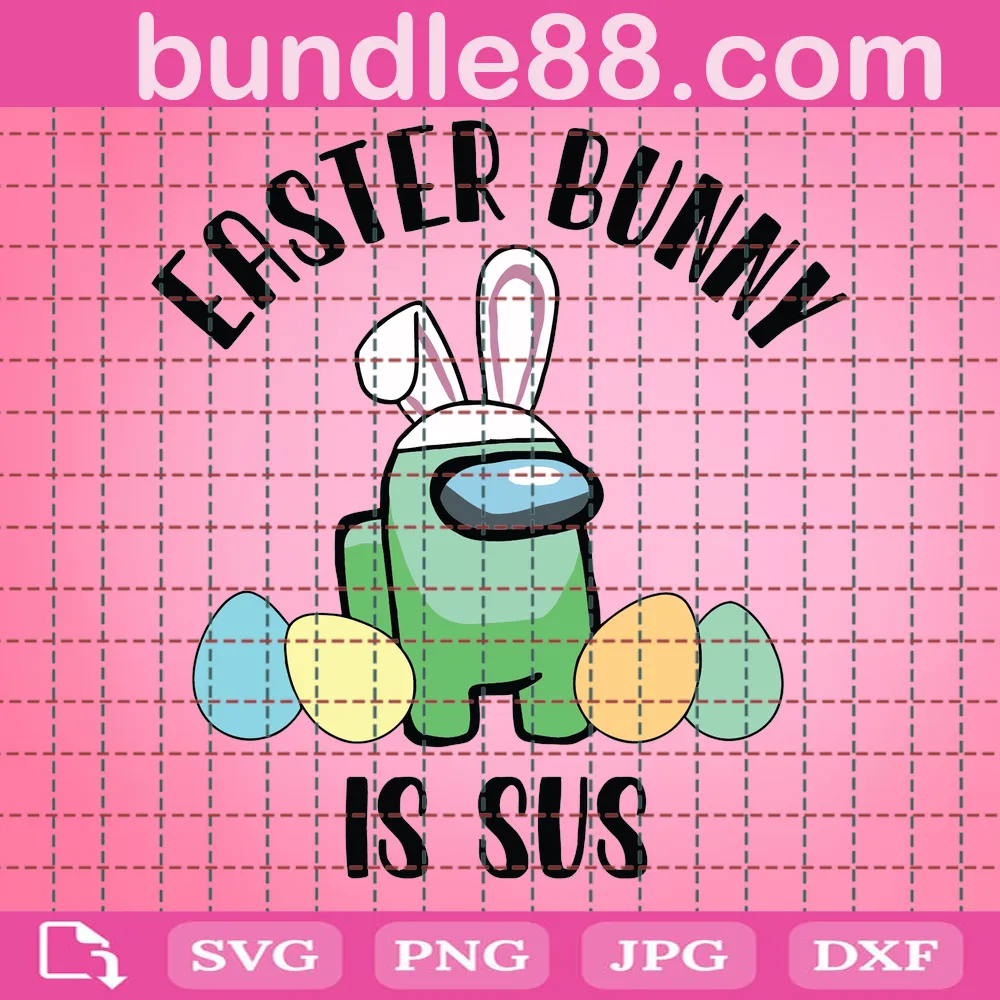 This design stands out from other rabbit designs with its striking and lively message. It serves as a strong reminder that Easter is not solely about the Easter Bunny and candy-filled eggs, but also about celebrating the true meaning of Easter: the resurrection of Jesus Christ. This Easter Svg is perfect for creating themed decorations or clothing items and is a great way to spread the message of hope and love during this special time of year.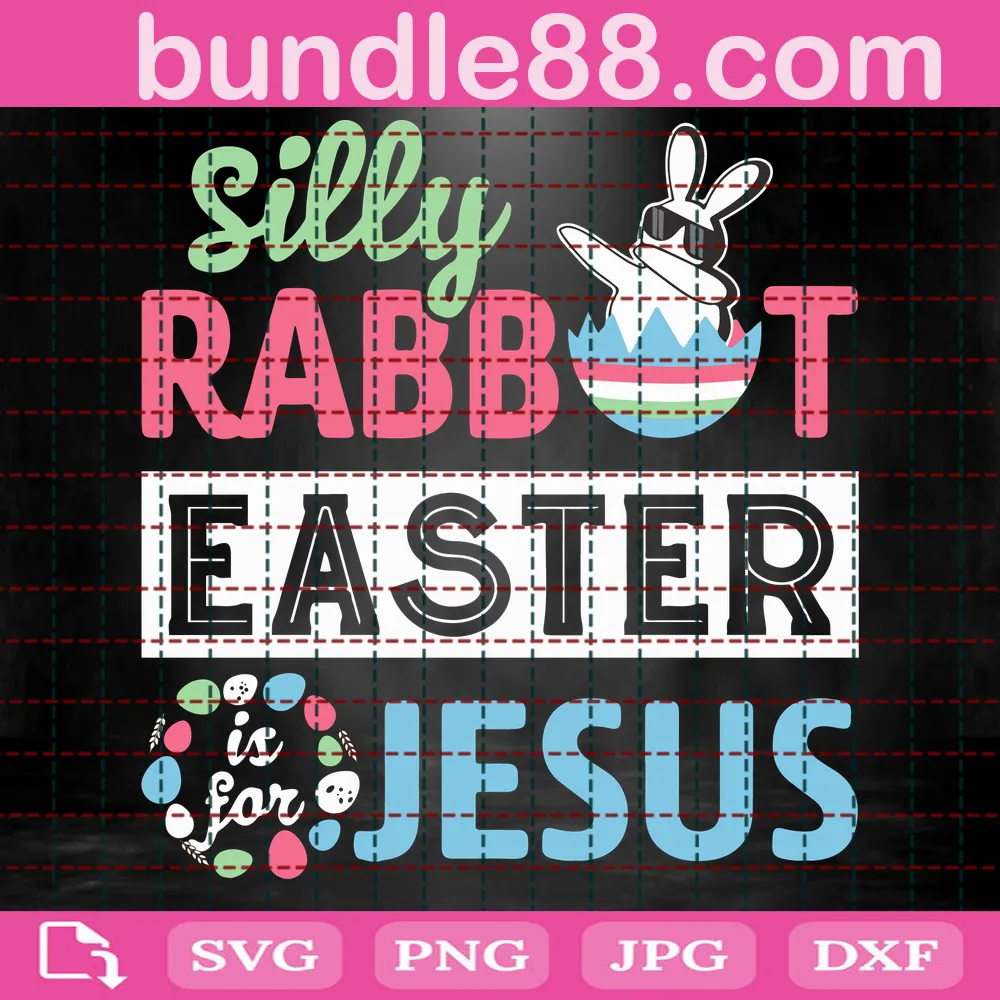 The Easter spirit is all about fun and joy, and what better way to express it than with a humorous twist? The phrase "Will Trade Sister For Easter Eggs" has already gained immense popularity, and now it's time for its counterpart to shine with this design.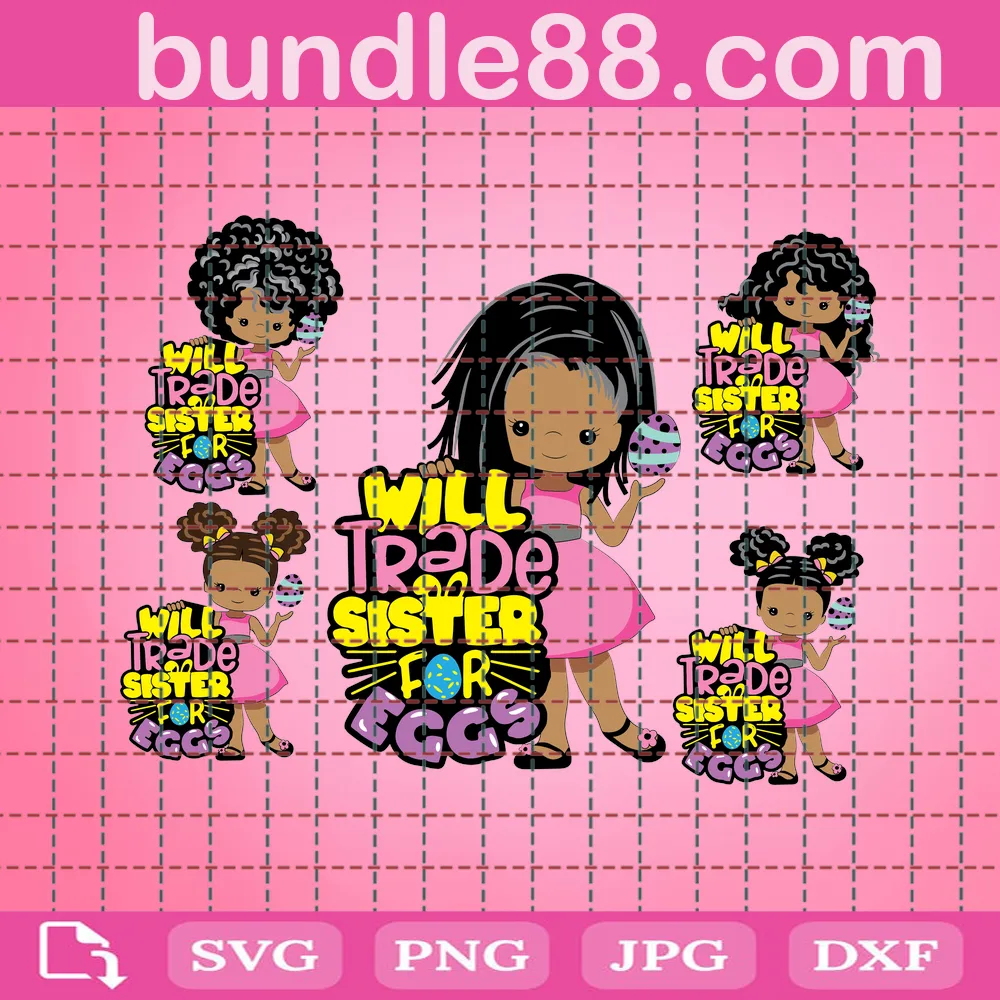 We're confident that with our carefully selected designs, you'll find the perfect one to bring your Easter project to life. Whether you're creating decorations, greeting cards, or gifts, our Easter collection has something for everyone. So don't wait any longer, browse our top picks and get started on your Easter project today! We can't wait to see what you create with our designs. Happy Easter!